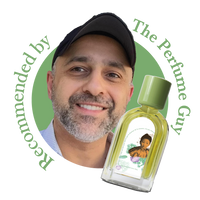 Mousse Arashiyama
Eau de Parfum
Description
Notes
Ingrédients
OLFACTIVE FAMILY: WOODY

Mousse Arashiyama is a genderless Eau de Parfum inviting to contemplation, serenity and spirituality. In this creation, Maxence Moutte gives us his poetic vision of the mossy undergrowth of a Japanese bamboo grove, with green notes of lentisk, fleshy figs and dew pearls. From a temple escape volutes of incense and sacred woods sublimated by the freshness of bergamot. Arashiyama Mousse, created in 2021 by Maxence Moutte.

Scientific research conducted over several years in collaboration with Givaudan, shows this Eau de Parfum boosts energy.


Refillable bottle, also available in one of our textile pouches.

Mousse Arashiyama was created by Maxence Moutte in 2019.

INSPIRATION

You walk in this forest as in a sacred place. Cradled by the softness of the moss, your steps obey an old instinct, a deep intuition. At the bend of the trail, your eyes finally meet this powerful tree you know, but whose name you do not remember. Your soul, freed from gravity, subtly separates itself from the ground and lingers to savor the scents of oak moss, patchouli, lentiscus and frankincense.

Inspiration: Arashiyama Garden, Kyoto, Japan
Top Notes
bergamote , encens, lentisque
Middle Notes
notes aquatique, accord figue
Base Notes
mousse de chêne, vétiver , cèdre
Organic Alcohol
No Dyes
No UV Filters
No Preservatives

Main Natural Ingredients
Lentisque absolute, Incense essence, Virginia Cedar essence, Oak Moss

Main Synthetic Ingredients
Calone: Marine, Iodized
Maceal: Green, powerful
Iso E super: Woody, amber, crystalline, violet, sweaty
Geosmin: Fresh, humid, earthy

Composition
ALCOOL DENAT (ALCOHOL). PARFUM (FRAGRANCE). AQUA (WATER).Linalool, Limonene, evernia prunastri (oakmoss) extract, Methyl 2-Octynoate, Geraniol, Citral, Benzyl Benzoate
Your choice for a product in a pouch: environmentally responsible packaging 
We offer you the possibility to choose between a classic cardboard box or a durable textile pouch. We use up-cycled textile bags from the fabric collection of our founder Arlette Gutsatz. They are made in Paris by a workshop that allows the integration of disabled people.
YOUR DIGITAL AUTHENTICATION: A GUARANTEE OF OWNERSHIP AND AUTHENTICITY ON THE BLOCKCHAIN
Each of our products has its own unique number, which guarantees its authenticity (no fraud possible!) and ownership (transferable for gift giving).
You will also see, in full transparency, the information on your perfumed product (origin of ingredients, perfume certificates, production, company etc.).

To access your certificate, scan the QR code of your purchased product. If you want to see what it looks like, check out for the 50ml our example on the right.

What is the blockchain?

All the information in this certificate is in the blockchain, a tamper-proof system.
We have chosen a public blockchain (accessible to all), which is low-powered (it only consumes green energy).
It is based on the technology of the French start-up SORGA, and we are proud to be the first perfumery house to have it.