Breaking News!
O.L.Y. is back in stock!
Our best-selling Osmanthe liu Yuan is back!
Be Happy , be O.L.Y.
Be Chic with Our new Travel Essential
The Travel Pouch (6 models available)!
A quilted drawstring bag with five handy pockets is your new travel essential.
Discover the collection
INNOVATION : MOOD BOOSTING
Discover our 4 science-based Mood-Booster fragrances
You want to feel HAPPY? Improve your WELL-BEING? Your ENERGY? Your QUALITY OF SLEEP?
OUR HISTORY
A family passion
Founded in 1975 by Yuri & Arlette Gutsatz, Le Jardin Retrouvé was the very first brand created by a Perfumer to break free from the codes of traditional perfumery. In 2016, Clara Feder and Michel Gutsatz brought a new wave of audacity with an eco-responsible and digital direction, always with the same passion as that of its creators.
More on our heritage

« To be able to keep up with the pace,
In my garden I have found,
I dared to take a holiday
And breathe in all these fragrances,
Floral, chypre, woody, amber...  »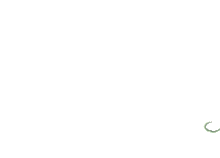 Yuri Gutsatz (1983)
Blog
Spotlight on... L'Oracle du Jardin
You are warmly welcome through the gates to Le Jardin Retrouvé's garden of wellbeing! Warning: the latest Le Jardin Retrouvé product is something (...)
Discover More
TIme to read : 3 min
L'Oracle du Jardin, Safe Places, and me: An Interview with Clara Feder
There is no other perfume house quite like Le Jardin Retrouvé and no Creative Director quite like Clara Feder. Le Jardin Retrouvé has a unique history, an eco-friendly (...)
Discover more
TIme to read : 3 min
Made in France? Mais oui!
Which country comes to mind when you think of perfume?  If you answered France, then you'll be in the company of thousands of others. From the vast lavender and jasmine (...)
Discover more
TIme to read : 3 min