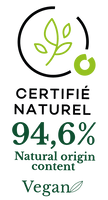 Tubéreuse Trianon
Eau de Parfum
Free Shipping
Description
Notes
Ingrédients
Tubéreuse Trianon is a solar and luminous Eau de Parfum. With its notes of white flowers, raspberry and coconut this floral and fruity fragrance will make you travel to warmer climates. Where the tuberose, jasmine and ylang ylang grow that will capsize your heart. A radiant fragrance that lasts on the skin, from a floral facet to creamy, musky and milky base notes.
Refillable bottle, also available in one of our textile pouches.


Tubéreuse Trianon, created by Yuri Gutsatz in 1985, was then named Tubéreuse.
INSPIRATION
You are headed towards the Trianon in the Versailles garden where the King has had a profusion of flowerbeds planted. It is evening. You pass by a group of courtiers.  A gaze pierces you. In its wake, the heady scent of tuberose, mingled with jasmine and ylang-ylang, and as though veiled, the unexpected trace of raspberry. Your heart just encountered love. It melts.
Inspiration: Trianon Gardens, Versailles, France
Top Notes
rhubarb, petit grain, coriander
Middle Notes
tuberose, lily of the valley, clove, jasmine, ylang, neroli / orange blossom
Base Notes
fragipanier, rasberry, coconut, balsam Peru
Organic Alcohol
No Dyes
No UV Filters
No Preservatives
Main Natural Ingredients
Tuberose absolute
Peruvian Balm absolute
Ylang Ylang essence
Coriander seed essence
Main Synthetic Ingredients
Benzyl salicylate : floral, spicy, balsamic
Raspberry ketone: raspberry, sweet, lime, jam
Jasmone cis: floral, jasmine, grassy, spicy, celery
Prunolide: sweet, coconut, creamy, milky, waxy
Composition
ALCOOL DENAT (ALCOHOL). AQUA (WATER). PARFUM (FRAGRANCE). BENZYL SALICYLATE.HYDROXYCITRONELLAL.LINALOOL.HYDROXYISOHEXYL 3-CYCLOHEXENE CARBOXALDEHYDE.GERANIOL.EUGENOL.BENZYL BENZOATE.BENZYL CINNAMATE.METHYL 2-OCTYNOATE.D-LIMONENE.FARNESOL.BENZYL ALCOHOL
Your choice for a product in a pouch: environmentally responsible packaging 
We offer you the possibility to choose between a classic cardboard box or a durable textile pouch. We use up-cycled textile bags from the fabric collection of our founder Arlette Gutsatz. They are made in Paris by a workshop that allows the integration of disabled people.
YOUR DIGITAL AUTHENTICATION: A GUARANTEE OF OWNERSHIP AND AUTHENTICITY ON THE BLOCKCHAIN
Each of our products has its own unique number, which guarantees its authenticity (no fraud possible!) and ownership (transferable for gift giving).
You will also see, in full transparency, the information on your perfumed product (origin of ingredients, perfume certificates, production, company etc.).

To access your certificate, scan the QR code of your purchased product. If you want to see what it looks like, check out for the 50ml our example on the right.

What is the blockchain?

All the information in this certificate is in the blockchain, a tamper-proof system.
We have chosen a public blockchain (accessible to all), which is low-powered (it only consumes green energy).
It is based on the technology of the French start-up SORGA, and we are proud to be the first perfumery house to have it.